Working on the holiday illustration was an absolute joy. I sketched out some family-oriented sketches. I wanted to reflect the winter from growing up on a farm. The cows come first, so holiday celebrations didn't begin until after the cows were milked and fed.
I wanted to reflect farm life with a picturesque, gouache illustration.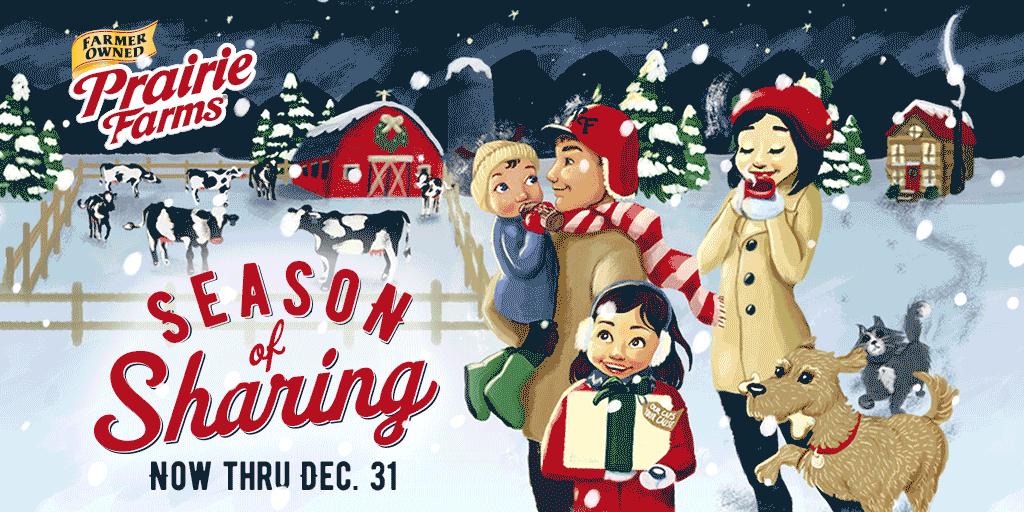 Prairie Farms creates a variety of seasonal products from peppermint ice cream to egg nog to celebrate the holiday. After illustrating the main graphic I set to work curating the content for social media and recipes for the website.