Chocolate Marshmallow. Orange Creme. Strawberry Creme. Easter Egg Nog.
These were some of the flavors for a limited edition release for Spring. 
I developed brand identity, packaging system, brand personality, and some quirky cow illustrations. I also developed recipes on the side that best coordinated with each flavor.
The designs feature the flavors falling from the sky into the flavored river with a friendly, Cookie the cow floating down the river. Cookie's story is told across packaging and marketing collateral.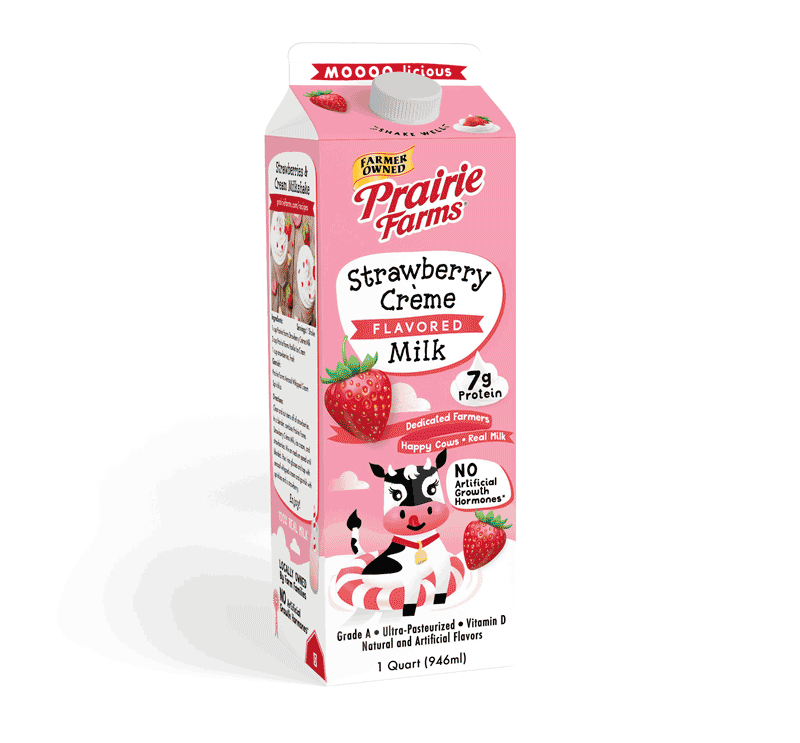 The strong branding, smart/inviting illustrations, and positive brand voice have created a memorable product for consumers.
After Designing the product I set to work creating the point of sale products. I also designed the billboards to announce the flavors for Spring.
The images for the website had to reflect the fun, inviting imagery of the packaging. A tumblr style website was created along with coordinating social images for all of our social channels.