It's a special feeling when I can contribute my design talents to help a non-profit. I've been involved with Sweet Celebrations which plans personalized Birthday parties for kids experiencing homelessness. I've seen, first hand, the profound effect of a simple celebration has on children. I was excited to update their branding to set them apart and tell their story as a non-profit.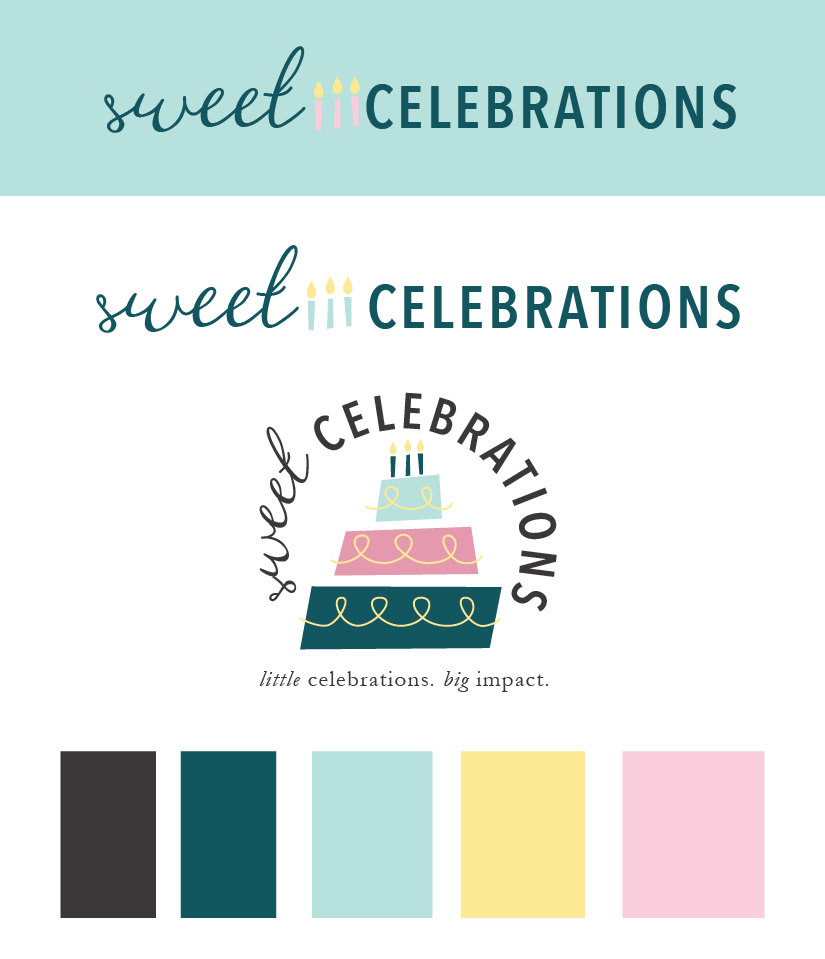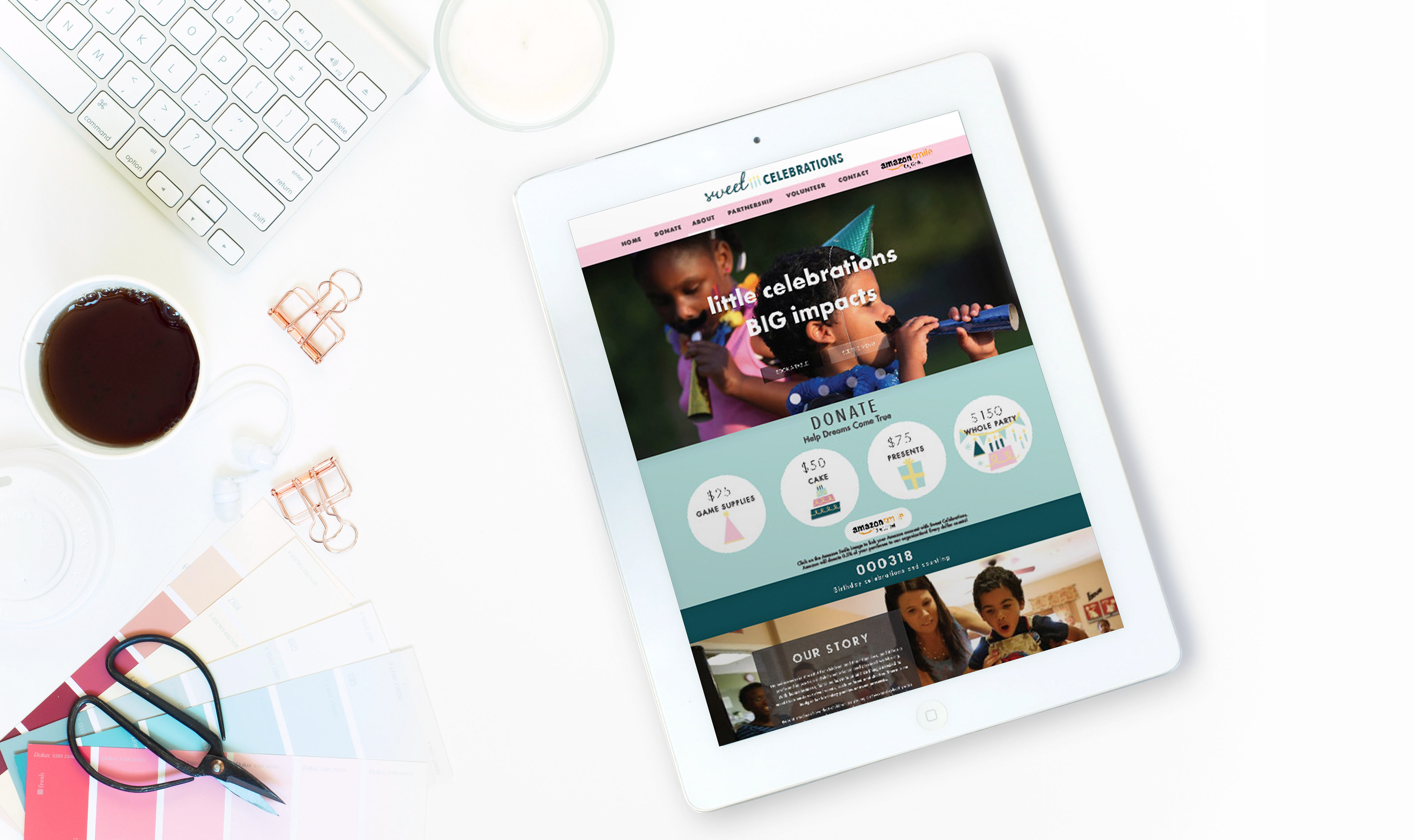 The first time I volunteered for a sweet celebrations party I was blown away how the founder, Beth, worked her magic to transform a homeless shelter in downtown St. Louis into a vibrant party! 
I wanted to bring that energy into the Sweet Celebrations' branding. The color scheme was light and fun to reflect the upbeat style. Another volunteer provided the amazing photography.